210 Community Alliance Board Members
| | | |
| --- | --- | --- |
| Larry Ingalls | President | South Hampton Resident |
| Nizam Emamdie | Vice President | Stonehurst Plantation Resident |
| Brian Schulz | Treasurer | South Hampton Resident |
| Jacci Easterling | Secretary | South Hampton Resident |
| Dianne Drinkwater | Executive Director | Johns Creek Resident |
| Glenn Close | Director /Overlay Chair | Stonehurst Plantation Resident |
| Dennis Syrmis | Director/Quarterly Event Chair | Vinings Resident |
| Kim Allsup | Director | Cimarrone Resident |
| Priscilla Rentz | Director | Gables Resident |
| Ken Peters | Director | St. Johns Golf and CC Resident |
| Connie Phillips | Director/Market Manager | 210 Resident |
Larry Ingalls - President
South Hampton Resident
After growing up on the beaches of Southern California, my wife Joanna and I decided to relocate and start our life together in Charlotte, North Carolina. At the time, I worked for a large insurance company, and always dreamed of owning my own business. After 10 years, we decided to follow that dream which lead us to Saint Augustine, and fortunately, found our home in South Hampton. I opened an independent insurance agency, Encompass Insurance Consultants, here on CR210. The agency has given me the opportunity to interact with both neighbors and business owners on a daily basis. I hope to serve our community by offering my unique perspective as a CR210 resident and business owner. I believe in the possibilities for this community, and enjoy living and working here. I want to do my part to preserve the integrity of the area, and help the 210 Community Alliance become a guiding force in commercial development, cultural activities, and continue to be a strong and clear voice for our residents.
I am tied to other communities along CR210 as well; my parents relocated here to John's Creek, and my in-laws recently moved to St. Johns Golf & Country Club. Needless to say, I am very eager to do all I can to help our area develop into the community we all want it to be. My hope is that our neighbors will join us, and help to ensure that the future development follows the desire of the residents.
My wife and I have two children who attend TCE and SPMS. Like many parents, we spend most of our spare time attending sporting events and other activities for our children. However, we love to travel, so whenever possible we escape to an island or beach to relax.
Nizam Emamdie - Vice President
Stonehurst Plantation Resident

I have been actively involved in non-profit organizations since living in South Florida where I belonged to the Plantation Athletic League from 1998 to 2005. Also while working for Centex Homes in South Florida I worked with both Centex and Community leaders to structure documents creating HOA guidelines. As a Regional employee of Beazer Homes I worked with St. Joe (Jacksonville) to develop the Architectural Standards for Rivertown with the emphasis in keeping it a community. Since moving to Saint Augustine I have continued to be actively involved in non-profits. I have been a member of the Stonehurst Plantation ARC Committee since 2007, Member of the 210 Community Alliance since 2009, Founding member of the Saint John's Middle School Athletic Association Soccer Board since 2010, and a Creeks Soccer Premier Coach since 2011.
My goal is to be actively involved in our community with an effort in bringing cultural events, social integration and sporting competitiveness to our neighborhoods.
Brian Schulz - Treasurer
South Hampton Resident
I was born in raised in Stow a suburb of Akron, Ohio. I graduated from the University of Cincinnati's school of Design, Art, Architecture and Planning in 1996. I met my wife Jennifer on vacation in Ft. Myers Beach, Florida 18 years ago. We reconnected years later and were married in 2001. We were blessed with a set of twins, Brody and Cecelia who played a huge part in our decision to move to Florida.
My sister and her family had been living off CR 210 for a few years, first South Hampton later moving to St. John's Golf & Country Club. In our frequent visits to North Florida, we quickly fell in love with Jacksonville, St. Augustine and CR 210. A chance job opening within my wife's company was the impetus for our move. Knowing the schools in St. Johns County were some of the best in the state made the decision to uproot and move easy. The lure of year round golf made it a no brainer! In 2006 we moved into South Hampton. My parents were so thrilled with our news; they quickly uprooted from Ohio and moved to Cimarrone before we could even sell our house.
I was impressed with 210 CA's mission to bring about positive changes that unite our community and make us all proud of where we live. So I decided to get involved. We have already made great strides to help guide intelligent growth that complements our community and protects our home values.
Currently I am an architect with Gresham Smith & Partners. We specialize in Healthcare Architecture. Our office in Jacksonville also does corporate design work for many well respected companies in North Florida. With my experience as a designer I look forward to assisting the board with decision making that enhances the quality life for all of us on County Road 210.
Jacci Easterling- Secretary
South Hampton Resident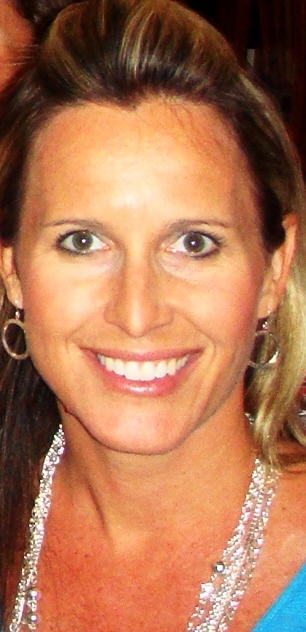 I was born and raised in Saint Petersburg, Florida, graduated from the University of South Florida in 1997 and married my high school sweetheart in 1998 to go live where the Navy sent us. After 8 years as a Active Duty military wife and 7 years as a stay at home mom we settled in Saint Augustine. As the mother of 2 children, Connor 12 (SPMS) and Devyn 8 (TCE) and the wife of a traveling spouse of 14 years I have always maintained the need to stay active in my community. I have sat on the PTO Board at TCE, on the HOA Board of South Hampton and Chaired the South Hampton Social Committee for many years.
I have worked with a company called Neighborhood Publications for the last 3 years and have developed both professional and personal relationships with people and businesses along the 210 corridor. Currently our company hosts and manages the 210CA website www.210ca.com and that brought me to work closely with the Community Alliance. I look forward to serving our community and being an asset to the residents along the 210 corridor. My goal while serving with this group is to "Connect Neighbors while Creating Community".

Glenn Close - Director and Overlay Committee Chairman
Stonehurst Plantation Resident

The 210 Citizens' Alliance grew organically and spontaneously. The current Board Members, many of whom originally did not know each other, simultaneously began reaching out to other residents, communities, and even businesses to improve the CR 210 West area. Although the Members came from different neighborhoods, they all recognized the same thing: That the 210 West communities were disparate and the area was suffering because of it. Through word-of-mouth, the grass-roots Citizens Alliance was eventually formed. The Citizens Alliance strives to enhance the area through aesthetic, social, and cultural projects and events.
Over the past several years leading to the group's formation, I had become dismayed by commercial clear-cutting, very poor or non-existent landscaping, and the plummeting community spirit and reputation of the area. I began scrambling to make a difference and, fortunately, I met the positive and energetic Members of the Citizens Alliance. These wonderful individuals have proven to me that the simple adage, "the whole is greater than the sum of its parts" is very true. None of the aesthetic, social, or cultural events under execution by the Citizens Alliance could be accomplished by our individual neighborhoods on their own; the tasks are just too great. The area must, and will, continually improve itself, and I hope to play at least a small part towards that end by being a Member of the 210 Citizens' Alliance.
I work in the field of international accounting and have lived with my wife in Stonehurst Plantation for over four years.
Kim Allsup - Director
Cimarrone Golf & Country Club Resident

My community is my passion. I moved from Grand Haven, Michigan to Cimarrone three years ago. The research I completed of this growing sector was impressive - great schools, lots of new shops and restaurants and three beautiful golf courses made this an easy move!

I eagerly got involved by volunteering within Cimarrone as a chairperson or committee member for various social functions and served as PTO President at Timberlin Creek Elementary until my children had moved on to middle school.

The next logical step was to get a job while the kids were on the same school schedule, but my passion prevailed. The members of the Board have formed this Alliance as an outlet for positive change and I am excited to be a part of it. Although we all began as strangers, our common desires to enhance our quality of life have made us friends; the very essence of what a community is about.

Please enjoy this website as a resource, but better yet, become involved! Together we will make a difference.


Dianne Drinkwater - Director
Johns Creek Resident
I am very passionate about my community and the 210 area. Ihope to assist our area businesses and homeowner's to preserve the natural beauty of our area, explore ways to assist local businesses to keep our local economy strong and promote controlled growth. I want to help all homeowners' voices to be heard by our local government. It is for this reason, I became involved in 210CA.

I was born in a small town in Massachusetts and attended the UMass, Amherst college for two years. I began my career in Banking in the 1980's and have held a variety of business underwriting and banking positions for over 25 years in the Northeast and then in Florida. I decided to change my career in 2009 and became a Licensed Community Association Manager. I also became a FL Master Gardener, have certification of completion-BMP in fertilizer with the UF extension office and D.E.P. and continue to enjoy landscape design and music.
Connie Phillips - 210 Community Market Manager
My husband Bill and I moved to this area in 2005 when Isabella our granddaughter was 6 months old. Being here to enjoy every detail of her growing up has been our reward.
Our involvement with the 210 Community Market came about because I missed California. Where we lived there was a Farmer's Market every day. The largest one was in San Luis Obispo on Thursday nights. The Streets are blocked off and the growers would sell out of the back of their trucks, the crafts and local artisans were amazing and the local restaurants all came out on the street to cook and sell their wares. I remember walking down the street, munching on a giant grilled turkey leg. I felt like Wilma Flintstone.
We also had the opportunity to go to the Christmas Markets in Germany and Austria in 2002. A trip that I highly recommend.
We need to connect and be the best community we can be. The 210 Community Market is just the place to do that.
Dennis Syrmis - Director- Quarterly Community Event Chairperson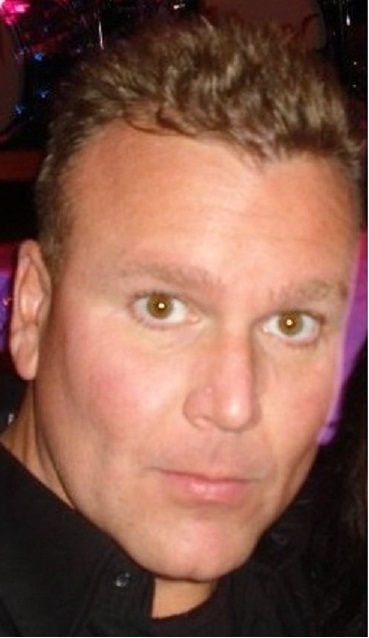 I am originally a Florida native, and while living abroad, one thing that I have learned is that family and community is a big part of my life. My wife and children come from Oregon where I was last assigned, so I look forward to bringing them into a new community that is healthy and has positive attributes to establish new roots. My hobbies include participating within the arts, music and theatre, while enjoying that outside natural activities Florida has to offer.
While working in the fast paced technology sector I have provided technical as well as strategic direction with great success and I look forward to bringing those skills to this organization (my home). I am currently providing advisory and consultant services in the management and information technology areas while pursuing another degree in Information Technology and Management.

Since I have retuned back to Florida I look forward to supporting 210 Community Alliance's mission "to bring about positive change where we live". I plan to contribute with passion from the home state perspective as well as bring lifelong experience with outside perspectives to support our vision.