St. Johns County Sheriff's Report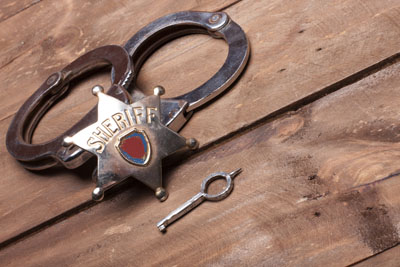 The Sheriff's Office has received calls regarding a flyer being posted around the NW portion of the county about a missing 16yr old female. The parents of the juvenile filed a report with the Sheriff's Office yesterday morning stating the female ran away. They have created and distributed the flyers today in hopes that someone can tell them where she is staying. We want to clarify the female is listed as a runaway and not considered endangered at this time.
---
Hello Neighborhood Watch,
Corporal Bryant and I are requesting your assistance in helping the St. Johns County Sheriff's Office Facebook page. We currently have 2,911 "Likes" on the page and our goal is to reach 3,000 before the end of June. I think our Neighborhood Watch Groups can help us obtain this goal before the end of May! If you have a Facebook page please go to our link and "Like" us, then tell your friends and family to do the same. It is a great way to stay up to date with what is going on in and around your community and your Sheriff's Office!
"I have never been able to think of the day as one of mourning; I have never quite been able to feel that half-masted flags were appropriate on Decoration Day. I have rather felt that the flag should be at the peak, because those whose dying we commemorate rejoiced in seeing it where their valor placed it. We honor them in a joyous, thankful, triumphant commemoration of what they did. " -- Benjamin Harrison, 23rd President of the United States
A special Thank you to the brave men and women who have fought to keep our country free!
Deputy Melissa Swindull

---
Memorial Day weekend is just ahead and for many it may mean taking to the highway for a quick vacation, breaking out the grill for some outdoor cooking, or taking that first dip in the pool. The American Red Cross offers some safety tips to help everyone have a great weekend.
The Memorial Day weekend is the unofficial start of summer and it's important to enjoy it safely. There are steps people can take to help stay safe while they have fun over the holiday weekend.
DRIVE SAFELY With many people traveling over the holiday weekend, it's more important than ever to drive safely. People should be well rested and alert, use their seat belts, observe speed limits and follow the rules of the road. If anyone plans on drinking alcohol, they should designate a driver who won't be drinking.
Other tips for a safe trip include:
Drivers should give full attention to the road. Avoid distractions such as cell phones.

Leave ample room when behind other vehicles.

Use caution in work zones.

Make frequent stops when traveling long distances.

Clean the vehicle's lights and windows, especially at night.

Turn the vehicle's headlights on as dusk approaches, or during inclement weather.

Use high beams on rural roads unless approaching or following a vehicle.

SAFE GRILLING The onset of grilling season often results in injuries and fires due to careless cooking practices. The Red Cross offers steps people can follow to help stay safe while enjoying those tasty cookout treats:
Never grill indoors.
Always supervise a grill when in use, and make sure everyone, including pets, stays away from the grill.

Keep the grill out in the open, away from the house, the deck, tree branches, or anything that could catch fire.

Use the long-handled tools especially made for cooking on the grill.

Never add charcoal starter fluid when coals have already been ignited.

Always follow the manufacturer's instructions when using grills.

Be ready to close the lid and turn off the grill to cut off the fuel if necessary.

Keep a fireproof pan under the grill to catch any falling ash or grease.

WATER SAFETY Learning to swim is one of the best steps someone can take to be comfortable and safe around water. People can contact their local aquatic facilities to get information about swimming classes.
Other safety tips include:
Swim only in designated areas supervised by lifeguards. Always swim with a buddy; do not allow anyone to swim alone.

Prevent unsupervised access to the water. Install and use barriers around your home pool or hot tub.

Maintain constant supervision. Always stay within arm's reach of young children even when lifeguards are present.

Know what to do in an emergency. If a child is missing, check the water first. Know how and when to call 9-1-1 or the local emergency number.

Have appropriate rescue equipment, a phone, life jackets and a first aid kit near the pool.


Deputy Melissa Swindull
St. Johns County Sheriff's Office Community Affairs
(904)810-3623
Mswindull@sjso.org
www.sjso.org