Helping Hands of St. Johns County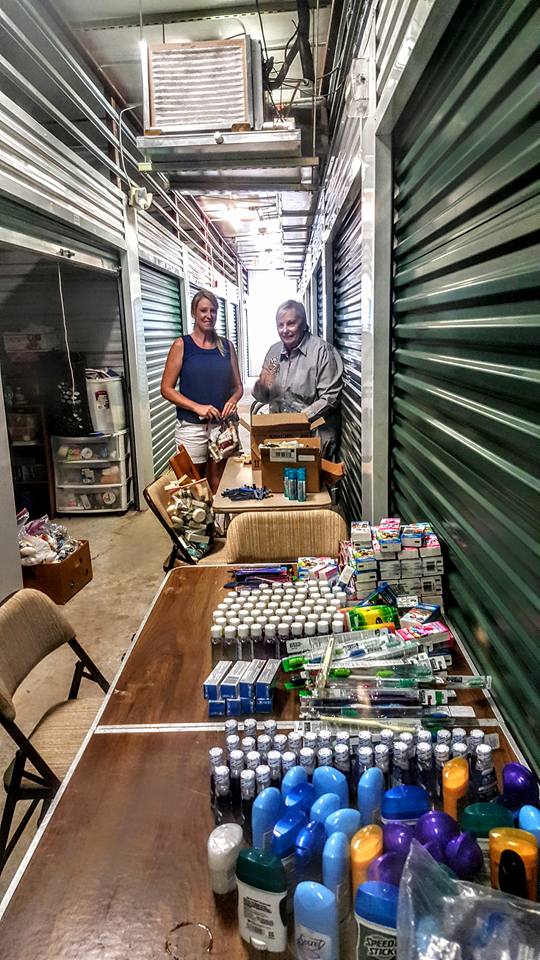 Helping Hands of Saint Johns County is a volunteer organization started in 2006 that meets from 10 AM to noon the last Friday of the month (November will be on the 17th). There are no dues, officers or stress. Members come when they can and do what they can with what is donated. Helping Hands is fortunate to have many community partners and could not exist without their help Helping Hands of St Johns County has been very busy since Hurricane Harvey hit Texas. Early September several members got together at the storage center and put together "comfort" bags of toiletries, shampoo, conditioner, soap, lotion, etc. for our neighbors in Texas. On September 5 more of these bags were made with additional donations of combs, Kleenex, sanitizer, chap stick, deodorant, razors, socks, toothbrushes and dental products from Southlake Dental on 210 and Sanitizing cloths from Bono's at Bartram Park. Thanks for all the donations. Half of the bags were taken to Bartram Trail High School and loaded on a truck for the Houston area. We received an additional donation of 90 pounds of brand new children's clothes from a dear lady on Roberts Road and they were sent to Houston and nearby shelters on the same truck. Thanks for all the clothes they are appreciated.
The rest of the "comfort" bags were given to Palm Valley Outdoors along with 100 pair of pajamas and books to be taken to the Houston area for the hurricane victims. We thank Manager Eric Collins for sending these and other donations to those in need.
We will again be collecting toiletries to have on hand to give out as needs arrive. Small unused toiletries from hotels are most convenient for the homeless. Larger unused items are given to others as well as senior residents at various assisted living facilities. We are thankful to 210 Self Storage for allowing us to store our various collected items there.
After Hurricane Irma came through Florida St Francis House in St Augustine was again affected by a hurricane. Members of Faith Community Church and some of our members got together to furnish and make 500 sandwiches for their residents. We hope that they will soon recover from this. We have all been helping our neighbors in need.
At our September 29 meeting we put together 50 'Bags of Hope' to be distributed in October to breast cancer patients receiving treatment at various centers in the area. It was as always a fun project and an uplifting message of love and hope to those with this disease. Sandy DeShay and Japke Gosselin did a great job of pulling this together. Thanks. Also our thanks to all who donated the various items for the bags.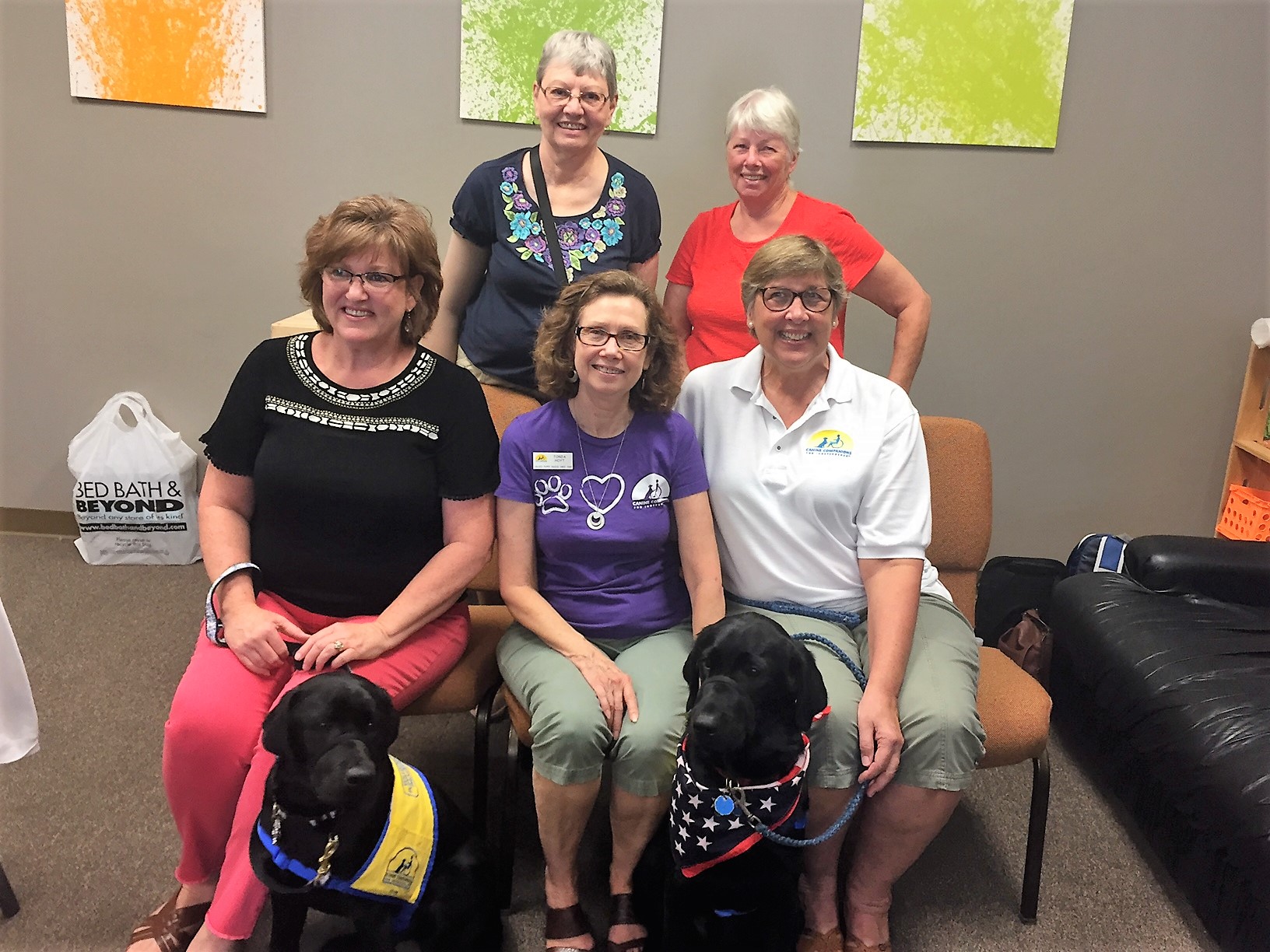 Also attending our September meeting was America with Jan Goodhue. This is the dog from Canine Companions for Independence that we were honored to name. He is now 6 months old. Mesa a 7 month old dog in training also attended with his puppy raiser Vickie Smith. These dogs are just starting on their two years of training to become service dogs for children, vets and adults. During their time with the puppy raisers these dogs will learn 30 commands before they move on to more specialized training. They are especially breed to be service dogs, usually yellow or black labs, golden retrievers or a mix of these. Besides enjoying seeing America we learned more about this wonderful organization. It helps so many people live independent lives.
This November The Cross Church at Doctor's Inlet at 582 Plantation Ave, Middleburg on Fleming Island will be displaying the 'Fallen Heroes Tribute'. Members of the Church and VEMA are very enthusiastic about this and are planning an opening and closing ceremony. Our gratitude to the Roleks Team of Caldwell Bankers Realty for having the name tags reprinted and laminated for this event. This is always a moving event and worth the time to just visit the site while it is being displayed.
We have begun wrapping the shoeboxes for the Holiday project and could still use more. The decorated boxes will be given out at the Vendor Fair at St. Johns Golf and Country Club on November 7th and during November at First Florida Credit Union on CR 210 for those wishing to fill a box for children and senior citizens. At our November monthly meeting to be held on November 17th we will be filling shoeboxes for Dining With Dignity.
The year is in its last quarter and we still have a lot going on. At our October 27 meeting we will be decorating table top Christmas Trees for Community PedsCare Hospice. This is a really fun project. This year we need small 2 to 3 foot table top Christmas trees and decorations for them. There will be a contest of the decorated trees. Come and join the fun. These trees decorate the tables at their annual Holiday Party and are then taken home by the patients.
We have a Brunch with Santa planned for December 9 at the Homeless Coalition for the residents there. Another Holiday Party for special needs children is planned for the holiday season.
We are extending our membership to young mothers in the area who might want to help but need child care. Faith Community Church is letting us use the nursery and toddler room to accommodate children who will be attending free of charge while their mommies help Helping Hands. The group meets a Faith jacqphil@aol.com Community Church, 3450 CR 210 W, Saint Johns FL 32259. For more information contact via email: jacqphil@aol.com.
Please visit our Facebook page Helping Hands of St Johns County. Additional pictures and notices will be included on the site. Thanks.
https://www.facebook.com/Helping-Hands-of-St-Johns-County-1694588480839009/